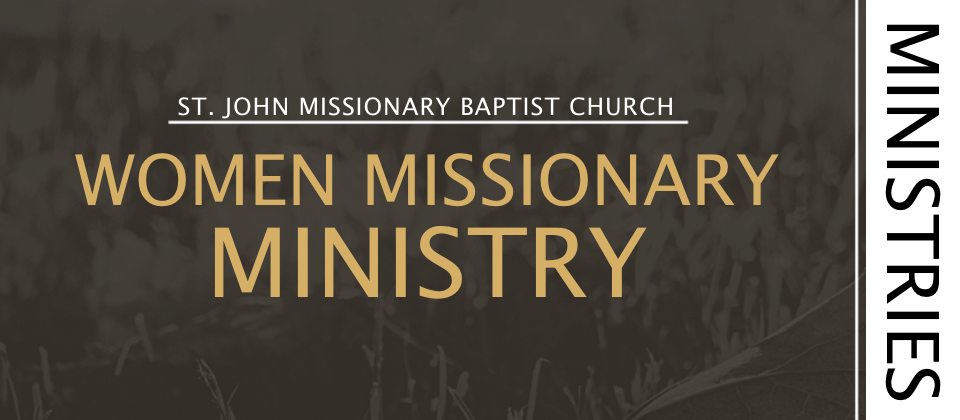 Women Missionary Ministry
The mission of the Women Missionary Ministry is to foster camaraderie among the various female ministries and Servant Leaders. The General Assembly promote peace, love, understanding, harmony and unity among the Women Ministry Leaders and the women of the church at large.
Any woman is a regular church member in good standing at St John Missionary Baptist Church is invited to attend one of the Women's Mission Ministry Circles.
Mission Purpose
Reaching inward, nurturing our membership through mission study, education, fellowship and prayer. Reaching outward through personal witnessing, evangelizing, going the study for all in the name of our Lord and Savior, Jesus Christ.
Objective
Each circle strives to foster good homes, Christian education, and home and foreign missions.
Schedule
Inspiration Circle
Meetings: 1st, 2nd, & 3rd Mondays at 6:00pm
Mary's Circle
Meetings: 1st & 3rd Mondays at 6:00pm
Naomi Circle
Meetings: 1st & 3rd Mondays at 6:00pm
Ruth Circle
Meetings: 1st & 3rd Wednesday midday at 12:30
2015 Women's Conference & Annual Day
2019 Black History Program
Sis. Jean Thomas, Servant Leader
Email: womenm@sjmbc.org
Phone: 510-334-0303
Fax: 510-233-1783