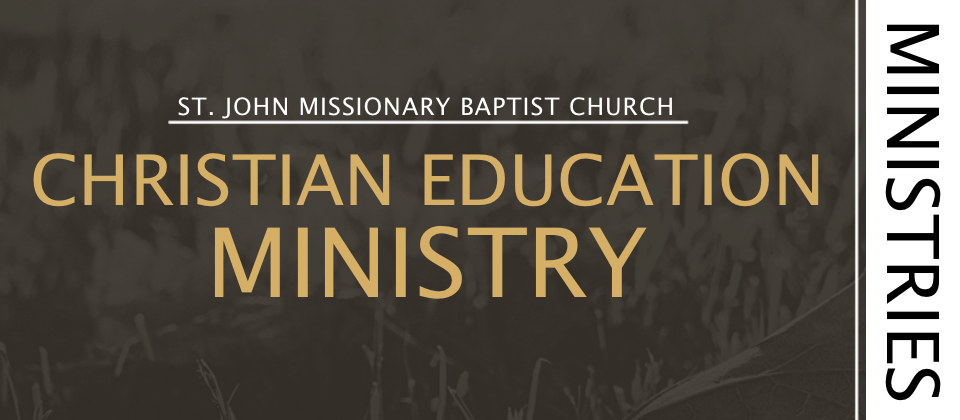 Christian Education Ministry
The Christian Education Ministry is an assigned task group responsible for planning, implementing and overseeing all aspects of the educational curriculum of the church.​
Discipleship 206 Material
NOTE: The materials are password-protected. You may obtain the password by contacting the Administration Building by phone at 510-233-1779 or sending an email to charris@sjmbc.org.
Min. Peggy Alexander, Minister of Christian Education
Email: pmorris@sjmbc.org
Phone: 415-794-6006
Fax: 510-233-1783